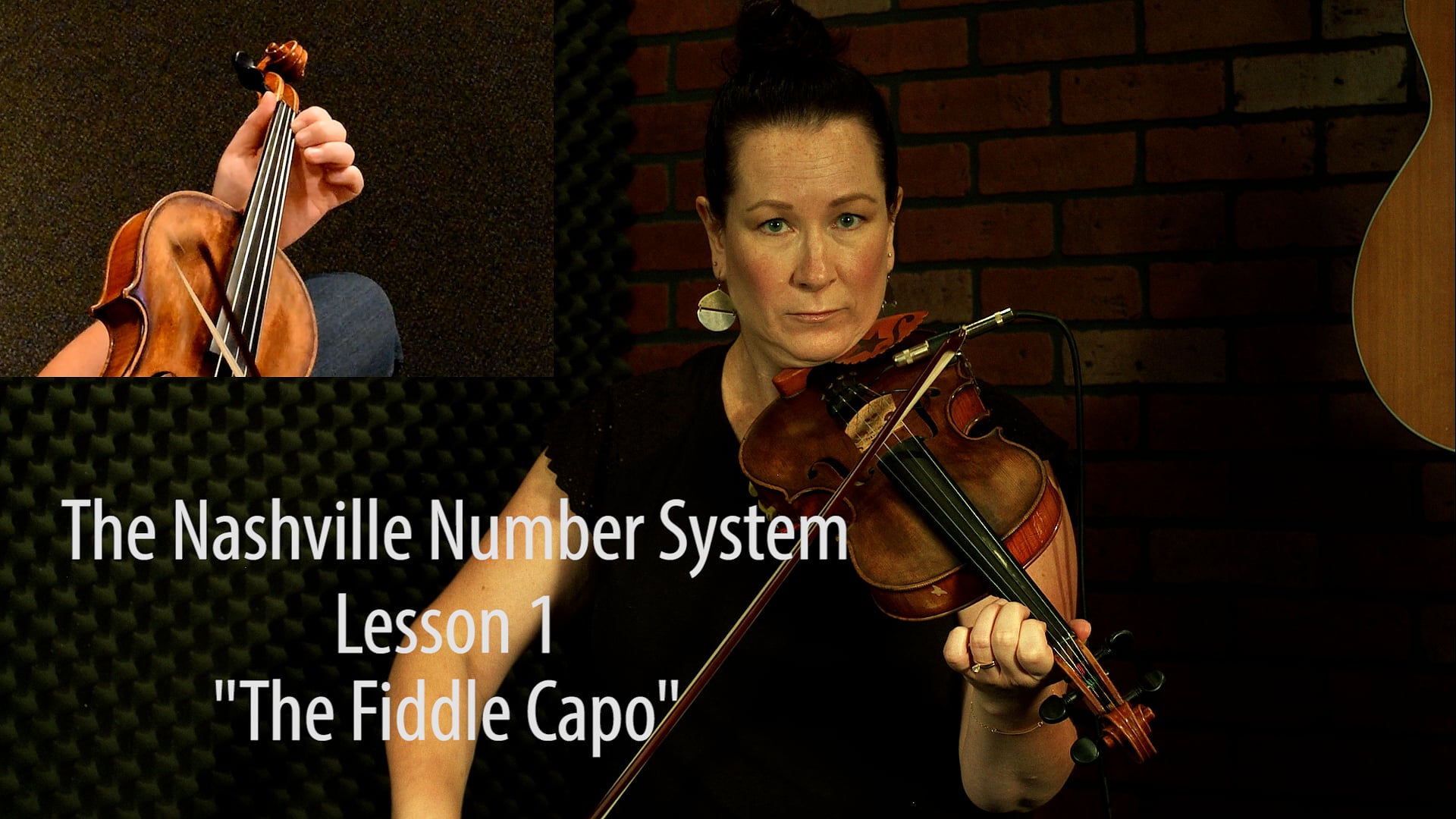 (If your system has trouble playing this video, scroll to the bottom of the page for our Standard Video Player)

In this FREE lesson, Megan Lynch Chowning discusses The Nashville Number System and what it means to us as fiddle players. Megan also discusses the use of "The Fiddle Capo", which will be used throughout the remainder of this 7-lesson course.
Once you've mastered the tips Megan provides in this video, feel free to check out excerpts from the rest of this great lesson series:
If you would like to access the rest of The Nashville Number System courses as well as some great tunes, we encourage you to sign up for Fiddlevideo.com membership today!

Subscribers get unlimited access to over 350 full lesson modules which include:
Performance video
Basic melody tutorial
Advanced melody tutorial
Picture-in-picture videos for up close viewing of the left hand
A/B user-defined video looping*
Video speed controls (slow down the lessons)*
Guitar practice track(s) – (N/A for trad Irish lessons)
MP3 downloads of the audio performance tracks
Sheet music for the basic song melody (including guitar chords)
Your subscription gets you access to lessons from all professional instructors on this site as well as all technique tutorials which break down common fiddle bowings, fingerings & tricks.
Take your fiddle playing to the next level today!!
Cheers from the Fiddlevideo Team!




Standard Video Player: