Fiddlevideo.com Instructors
KEVIN BURKE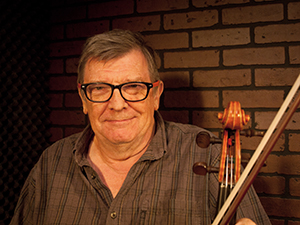 Kevin Burke is a master Trad Irish fiddler. Kevin first came to prominence in the 1970's, and for nearly four decades, he has been at the forefront of Irish traditional music and Celtic music, performing and recording with the seminal groups The Bothy Band, Patrick Street, and the Celtic Fiddle Festival.
Kevin's popularity and valuable contributions as a performer, teacher and recording artist have earned him a National Heritage Fellowship from the National Endowment for the Arts, the highest honor given in the United States for excellence in folk and traditional music. Kevin was also named the 2016 TG4 Traditional Musician of the Year. Kevin's playing has received the following reviews:
"A superior instrumentalist in any idiom……impressively virtuosic"
– The New York Times
"Lyrical style that is always emotionally electric"
– The Washington Post
"Burke's fiddling is one of the high spots of the current Irish musical scene."
– The Irish Times
In addition to his solo albums, Burke has had successful project collaborations with Christy Moore, Tim O'Brien, Andy Irvine & Paul Brady, Mícheál Ó Domhnaill, Jackie Daly, Ged Foley and Cal Scott.
To view (and purchase) any of Kevin's solo or collaboration albums, Check Out Kevin's Website Here.
---
HANNEKE CASSEL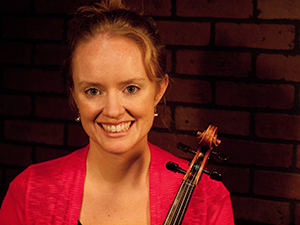 Hanneke is the 1997 U.S. National Scottish Fiddle Champion. She holds a Bachelors of Music in Violin Performance from Berklee College of Music and has performed and taught across North America, Europe, New Zealand, Australia, and China. Her playing has received rave reviews:
"Exuberant and rhythmic, somehow both wild and innocent, delivered with captivating melodic clarity and an irresistible playfulness"
– The Boston Globe
Such charismatic fiddling has brought the native Oregonian many honors and awards.
In addition to her solo act, Hanneke tours regularly with Baroque/Celtic group Ensemble Galilei, and has performed with the Cathie Ryan Band, Cherish the Ladies, Alasdair Fraser, and Matt Glaser and the Wayfaring Strangers. She is an active member of Boston-based band Childsplay (featuring 20+ fiddles made by Bob Childs) and co-founder (with Laura Cortese and Lissa Schneckenburger) of Celtic chick band Halali. She teaches regularly at Alasdair Fraser's Valley of the Moon and Sierra Fiddle Camps, Boston Harbor Fiddle Camp, and the Club Passim School of Music. Hanneke's fiddling has graced the stages of The Boston Hatch Shell (performing with Joey McIntyre of New Kids on the Block), Boston's Symphony Hall (opening for Judy Collins), Mountain Stage, The Plaza Hotel, and the Lincoln Center.
AWARDS
2008 USA Songwriting Contest: 1st place INSTRUMENTAL & 3rd place OVERALL
2006 Nomination for Boston Music Award: Best Folk Act
1998 Berklee College of Music Strings Award
1997 U.S. National Scottish Fiddle Champion
1996 Oregon State Texas-style Grand Champion
1996 Berklee U.S. Scholarship Tour Award
1992 and 1994 U.S. National Jr. Scottish Champion
ALBUMS
Over the Sea to Skye (2020)
Trip to Waldon Pond (2017)
Dot the Dragon's Eyes (2013)
For Reasons Unseen (2009)
Calm the Raging Sea (2007)
Silver (2006)
Some Melodious Sonnet (2004)
Many Happy Returns with Dave Wiesler (2003)
Halali (2003)
My Joy (2001)
Hanneke has also played on many other Scottish and Celtic artists' records in her career. To hear and/or purchase Hanneke's music CLICK HERE.
---
ANDRÉ BRUNET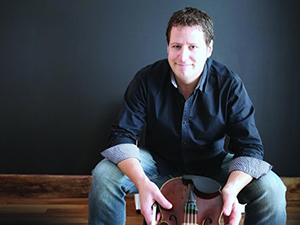 André Brunet was born and raised in Lacolle in Québec's Montérégie region and was drawn to music at a very young age. André's first love was for the violin and, at the age of nine, he began taking lessons. Along with his brother Réjean, André created Les Frères Brunet and went on to record several albums and perform at various concerts around the world.
Over the course of his career, André has worked with these great bands:
André currently tours with Le Vent du Nord (The North Wind).
André is also an accomplished Canadian/Québécois contest fiddler and has won many awards including Canadian Grand Master and Pembrooke Grand Master. Most recently, André was awarded the prestigious "Instrumental Solo Artist of the Year" by the Canadian Folk Music Association for is album La grosse maison rouge. André also happens to be one of the coolest humans on the planet…check out his lessons – seriously!!
You can PURCHASE ANDRÉ'S ALBUMS HERE.
---
PATTI KUSTUROK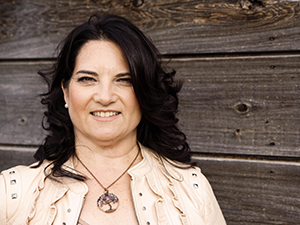 Patti began learning fiddle at the age of four and has a resume to reflect a lifetime of success in the Canadian fiddling world. Her contest wins include the Canadian Junior Champion (1985), 3-time Champion at the Pembroke, ON competition, 6 time Manitoba Champion, and 3 time Grand North American Champion. To cap those honors off, Patti also won the prestigious Canadian Grand Masters Fiddling Championship in Ottawa, ON, three straight years (1994-1996). Not only was Patti the first woman in the history of Canada to ever win this championship, she was the very first person from Western Canada to attain the crown.
"When it comes to Old Time Fiddling in Canada, Patti's the 'Boss'" – Calvin Vollrath

Some additional career highlights from Patti include:
Featured on the soundtrack for the Canadian movie productions of Children of My Heart, and Spirit Rider, starring Adam Beach
Multi award winner – Manitoba Association of Country Arts
Performed on Inaugural telecast of the Canadian Aboriginal Achievement Awards in 1997
Judged the U.S. Grand National Fiddle Championship, Weiser, Idaho – June 1997
Charter member – International Music Camp Fiddle Contest Hall of Fame – International Peace Gardens – June 2009
Induction into Manitoba Fiddle Association Hall of Fame – April 2010
Performed with Dan Frechette and Jeremy Rusu at Festival America, Vincennes, France – September 2010
Toured Norway with Trent Bruner and son Alex Kusturok – April 2011
Performed at TEDxManitoba – February 2012
Performed on the Theoren Fleury recording "Walk With Thousands"
Mentor in the 2014 and 2016 Aboriginal Music Program's mentorship program
Performed on the 2014 Indspire Awards with Theoren Fleury and the Death Valley Rebels
Last and certainly not least, Patti was inducted into the North American Fiddlers' Hall of Fame in 2016. You can PURCHASE PATTI'S ALBUMS HERE.
---
Niall Murphy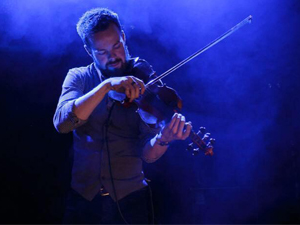 Niall Murphy, hailing from Camlough, South Armagh, has already carved a reputation for himself among musicians and singers around the world in Irish Traditional, English Folk and Country and Bluegrass circles.
Niall has performed all around the world at many major festivals and concert venues, and has picked up many accolades along the way. In 2012 he won the All Ireland Senior Fiddle Championship after winning several silver medals along the way in all age categories. In 2009, he was crowned 'Junior Fiddler Of Oriel' and then proceeded to win the senior in 2010 being the first person ever to do so. He then made history again, winning the Senior for a second time in 2011, being the first person to win three back to back titles. Niall was also awarded 1st place at the coveted senior 'Fiddler Of Dooney' competition in Sligo, 2011. He also holds a prestigious BBC Radio 2 Young Folk Award.
Niall's music has been used in films, animations and during his years of playing, he has shared stages and bills with the likes of The Cheiftains, Sinead O Connor, Paul Brady, Van Morrisson, Foy Vance, Jim Lauderdale, Richard Thompson, Seasick Steve, Rosanne Cash, Treacherous Orchestra, Maura O'Connell, Altan, The Dubliners, Lunasa and many more. He has toured extensively around UK and Europe playing on main stages at Cambridge Folk Festival, Cropredy Folk Festival and Ortigueira Celtic Music Festival to name a few. He also toured with Country and Bluegrass legend, Dan Tyminski on his first ever solo European tour.
Niall is currently a member of Irish country singing sensation Nathan Carter's band. Niall is also a member of various other bands including Breaking Trad, The Cara Dillon Band, The Roots Revival, Doolin, The Bow Brothers and The Finnegan McSherry Project.
---
MEGAN LYNCH CHOWNING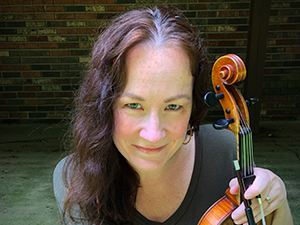 Megan Lynch Chowning is a seven time national fiddle champion, touring musician, Grammy-nominated recording artist, teacher, singer, and flatfooter.
She spent four years touring with legendary country music artists Pam Tillis and Lorrie Morgan, and has played with bluegrass stars Dale Ann Bradley, Roland White, Larry Cordle, Jim Hurst, Chris Jones, 3 Fox Drive, Due West, Chris Stuart, and BEML (the duo of Bill Evans and Megan). Megan has fiddled and sung on dozens of projects, and has released a series of entirely solo fiddle albums, focusing on crowdsourcing fabulous but slightly more obscure fiddle tunes. She has taught fiddle and vocals at prestigious camps such as Augusta Heritage Week, the British Columbia Bluegrass Workshop, Sore Fingers Bluegrass Week in the UK, Walker Creek Music Camp, and the California Bluegrass Association Camp, among many others. Megan has also judged the National Fiddle Championships three times, as well as many state championships throughout the country. She's the co-director (with her husband, Adam) of the IBMA-award-winning Nashville Acoustic Camps.
AWARDS
Seven Time National Fiddle Champion
Six Time California State Fiddle Champion
Winner of the IBMA Momentum Award for Industry Involvement
Grammy Nominee (2021 – for her participation in the John Hartford Fiddle Tune Project)
Grand Masters Traditional Fiddling Champion
State Fiddle Championships (multiple years) from the following states – Kentucky, Georgia, Minnesota, and Colorado
Winner of the International Bluegrass Music Association Award for Album of the Year for her participation in the Musicians Against Childhood Cancer Live Bluegrass Album
Megan's students have won the following competitions – The National Fiddle Championships (including multiple winners of the Grand Champion Division), California, Oregon, Washington, Idaho, Nevada, Utah, Montana, Tennessee, Georgia, Mississippi, Alabama, Indiana, Kentucky, New Hampshire, Texas, Arkansas, ok you get the idea, State Championships, The Grand Master Fiddlers' Contest, The World Series of Fiddling, and a bunch more.
Megan has recorded many albums during her career. To purchase Megan's music CLICK HERE.
---
CASEY WILLIS (Fiddlevideo.com Founder)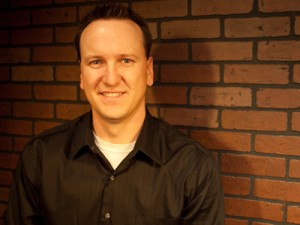 Casey started playing classical violin at the age of 3 and transitioned to Texas-Style/contest fiddling at age 12. At age 14, he had the privilege of playing in a group that opened for Johnny Cash. Casey played the Northwest fiddle contest circuit, picking up several honors including two-time Oregon State fiddling champion and second place in the Young Adult division of the National Old-Time Fiddling Contest.
At 19, Casey moved to Tennessee and played country and bluegrass music for a living for several years, playing with Grand Old Opry stars including Dolly Parton, Craig Morgan, Johnny Russell, Jack Greene, George Hamilton IV, Jeanny Seally, Jean Shepard, and Margo Smith.
His latest album, Bits and Pieces, received the following reviews:
"In his new recording, Casey's life long love of music soars! On both fiddle and mandolin, he spans styles and moods from Oregon to New York, and Texas to Tennessee, with a joy and energy that takes off on this first solo flight."
– Jay Ungar and Molly Mason
"A very enjoyable album….Casey has written a wide variety of music which makes for an interesting listen. He has an especially nice touch on the waltzes."
– Byron Berline
Casey currently lives in Bend, Oregon and can be heard playing about the town occasionally.